Localize CAT Tool
Add/edit your translations using the Localize CAT tool.
The Localize CAT Tool will allow your translators to streamline their translation workflow using an industry-standard Computer Assisted Translation tool.
Watch this short video for an overview of the CAT Tool.
Simply select the CAT Tool option in the Phrases panel in the left navbar.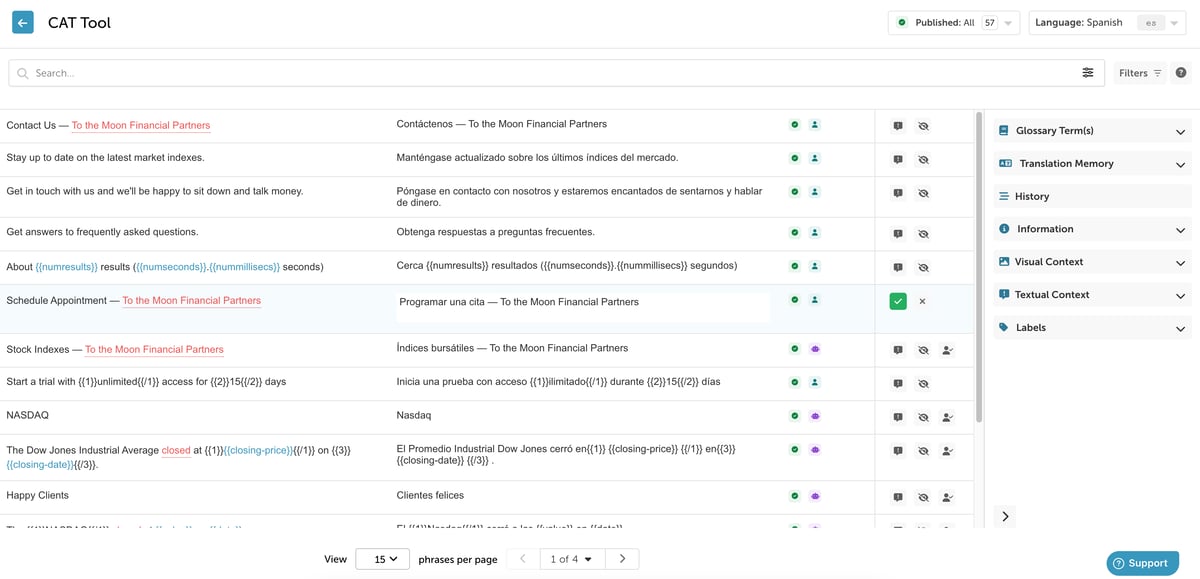 Working with Translations
Click on the following icons to work with your translations.
Edit the translation
Propose your updated translation
Approve the machine translation
Add a translation
Propose a revision to the translation
Unpublish the translation
Save your latest edit
Cancel your edit
Filtering the List
Translation Status: On the top/right part of the page, you'll find a way to filter the current list of phrases based on the status of the phrase and/or translation.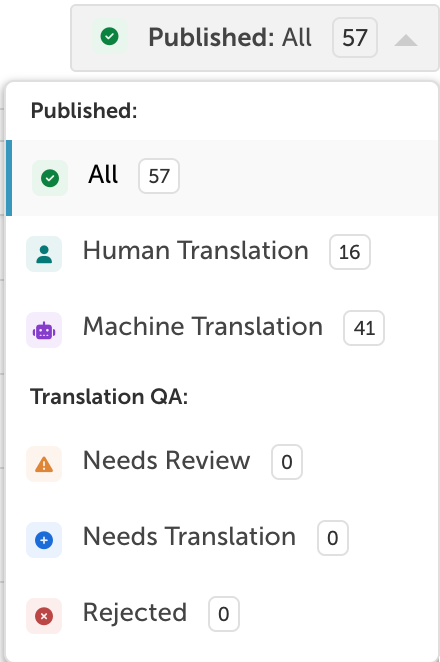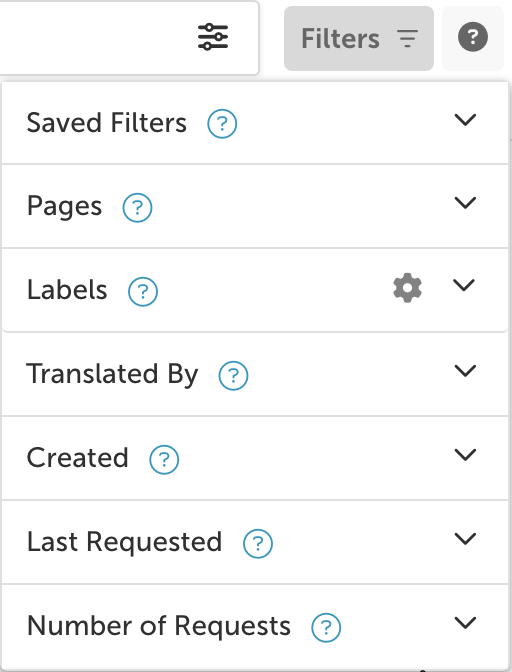 Sidebar Actions
The source phrases and translations are displayed next to each other with a collapsable tools panel on the right side of the screen that provides access to all relevant information for the currently selected phrase.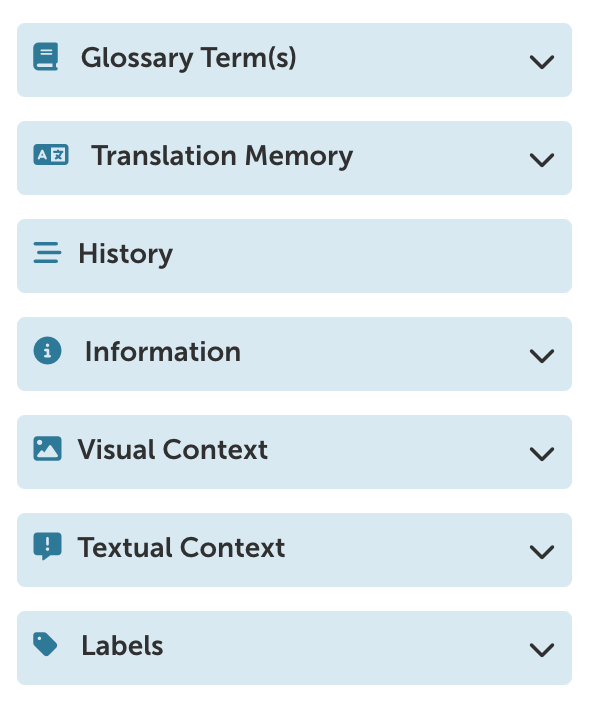 Select a phrase/translation from the list then select any of the options above to drill down into the available details.
Glossary Terms: See the glossary terms used in the phrase along with the translations for the currently selected language.
Translation Memory: View similar translations and copy any relevant parts to use for the current translation.
History: View the phrase and translation histories.
Information: View important metadata about the phrase
Visual Context: View/add screenshots and other graphics to help provide context.
Textual Context: View/add a description for the phrase to help provide context.
Labels: View any labels that have been applied to the phrase.
Phrase Key: View the phrase key (if applicable)
Updated about 1 month ago
---