How Pageviews are Calculated
How does Localize calculate pageviews for your subscription?
What Counts as a Pageview?
A pageview is counted whenever someone visits a page on your website where the Localize code snippet is installed and active. Pageviews are counted when the user is viewing the page with either your source language or any of your target language(s) selected.
For example, if you have 5,000 visitors to your website and they each view 2 pages, you will have used a total of 10,000 pageviews.
Our subscription plans each have different pageview limits.
Watch this short video to learn how the rolling 30-day time period works when calculating pageviews.
Automatic Upgrade
Our system upgrades your subscription to the next-highest plan if pageviews usage surpasses the plan's limit in any 30-day period. This setting (on by default) may be toggled on or off in the Organization: Settings: Billings Page.

As you approach your plan's limit on pageviews, team members will be notified via email.
If Automatic Upgrade is Turned Off

Be advised that if this setting is turned off and usage goes beyond the limit, translations will no longer be served to visitors on your website.
Pro Plans

If you are on the Pro Plan (or above), you will NOT be automatically upgraded. Instead, please contact support before you go over the limit.
For this reason, we advise you to have the "Send notifications email for pageview limit" checkbox selected in the Organization: Settings: Billings Page so that you get notified via email about any impending overages.
Monitoring Pageviews Usage
Billing Page
If you have billing permissions, you can see your total pageviews usage on the Billing page.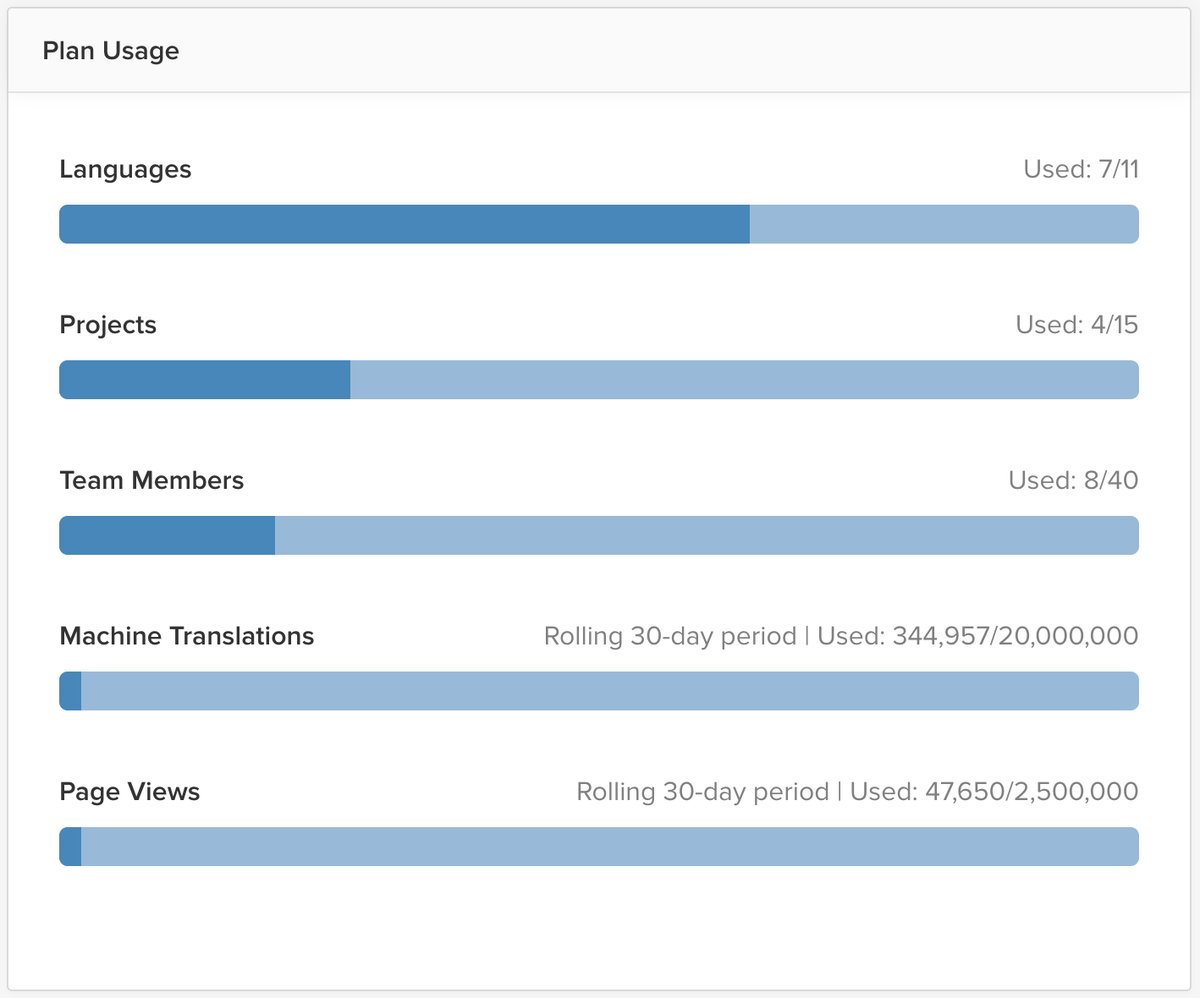 Pageviews Report
On some Localize subscription plans you have access to the advanced Pageviews Report. This report allows you to drill down into your pageviews usage in more detail.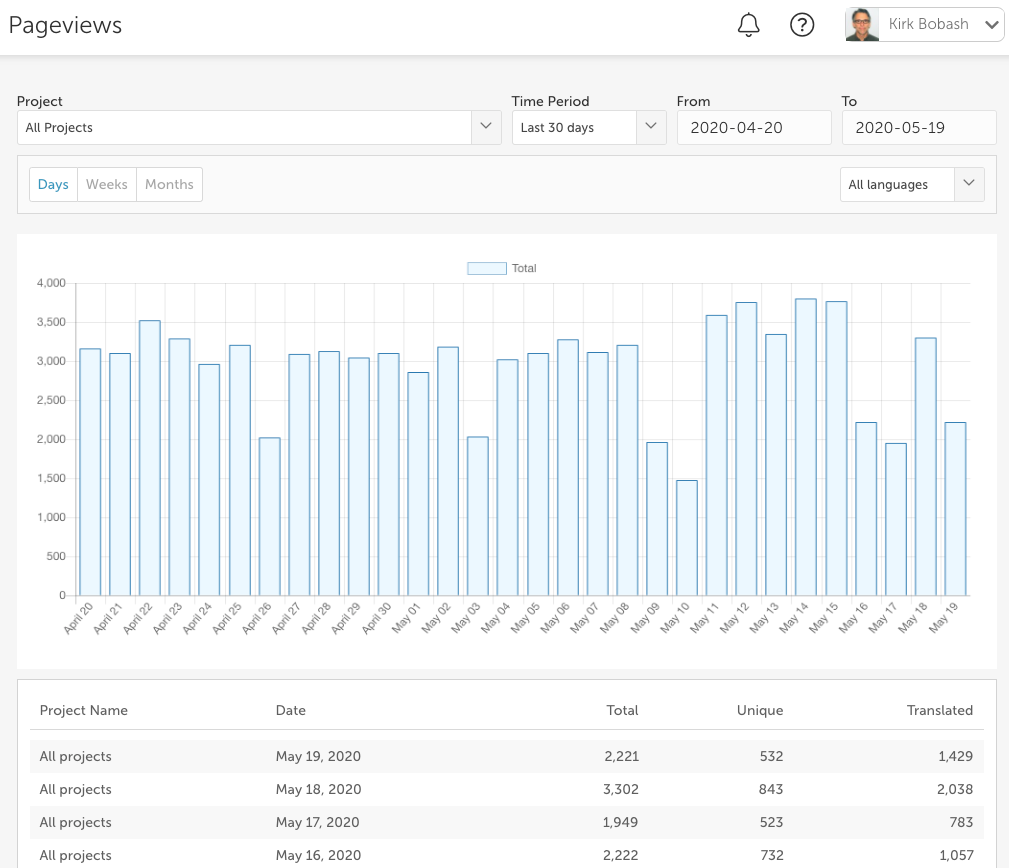 ---