Change Your Email Address
How to edit your profile to change your email address
Note

Changing your email address also changes your login credentials.
1. Select your Profile
You should see your name on the upper right hand corner of your dashboard. Click on it, and then click Profile Settings in the drop-down menu.

---
2. Select Profile
Once on your Profile Page, click Profile (if not already selected).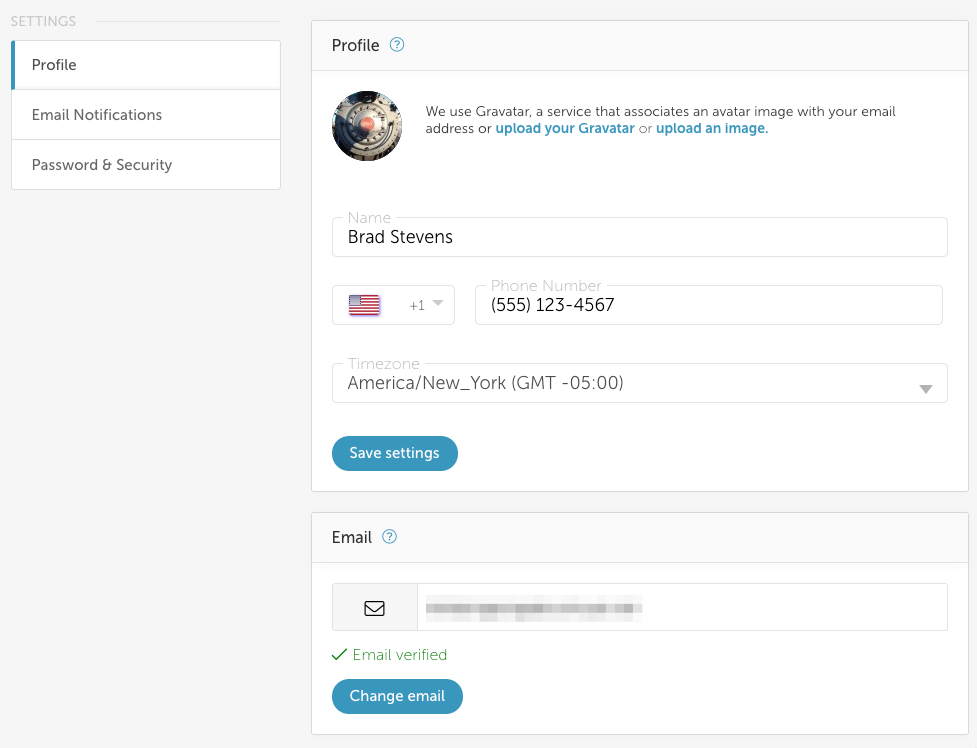 ---
3. Edit your email address
Make your changes and when ready, click Change email
---
4. Verify that you want the change
After you click Change email you will be presented with a confirmation dialog.
Enter your password to verify the change and select the Verify Password & Send Verification Email button.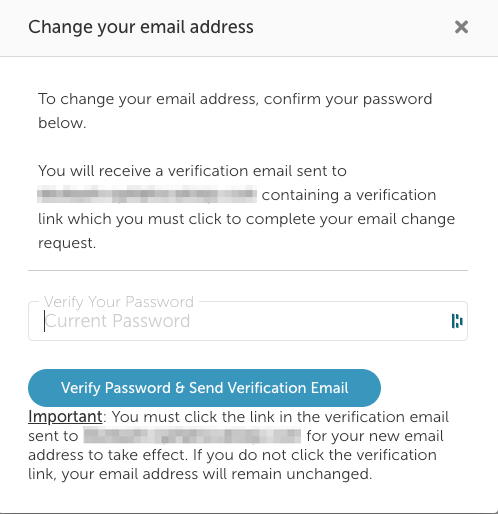 Verification Email

You will be sent a verification email to your old email address. You must click the link in this email in order for the change of email address to take effect.

Until you click the link in the verification email, your email address will remain the same in your profile.
---
5. You're Not Done Yet!
A small Success popup window will tell you that the change was made, but that you must check your email inbox and find the confirmation email to finalize the change request.

---
6. Confirm the change
After you get the confirmation email, click the button in the email to confirm the change.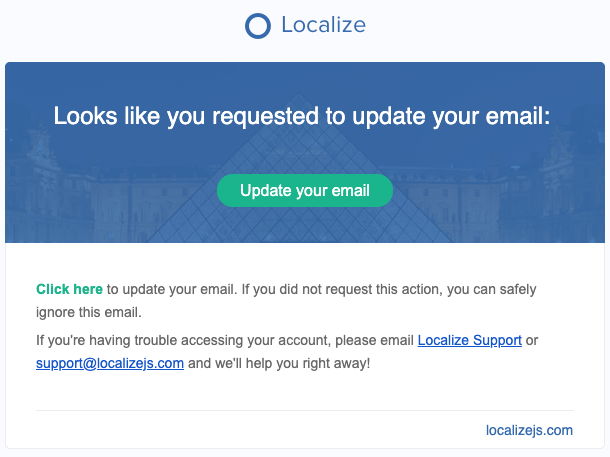 ---
7. See the change
After you confirm the change, your new email address will now show up in your profile.
Remember

Then next time you login you will use this new email address.
---