Project Overview
Get a bird's-eye view of your Project
Getting Started
If you are just setting up your project, you'll see the Getting Started page, which will guide you in getting your project set up.
Depending on the type of project you are setting up - web, mobile or documents, you'll see one of the following guides.
Getting Started with Localize for Web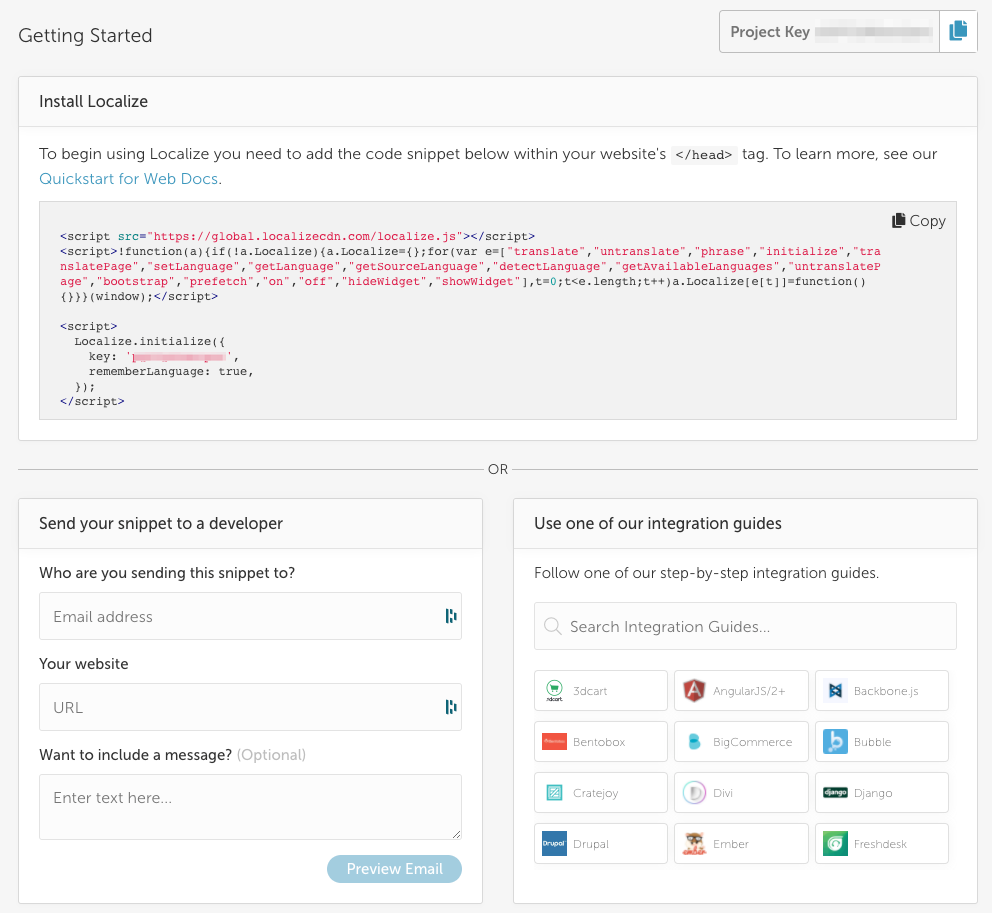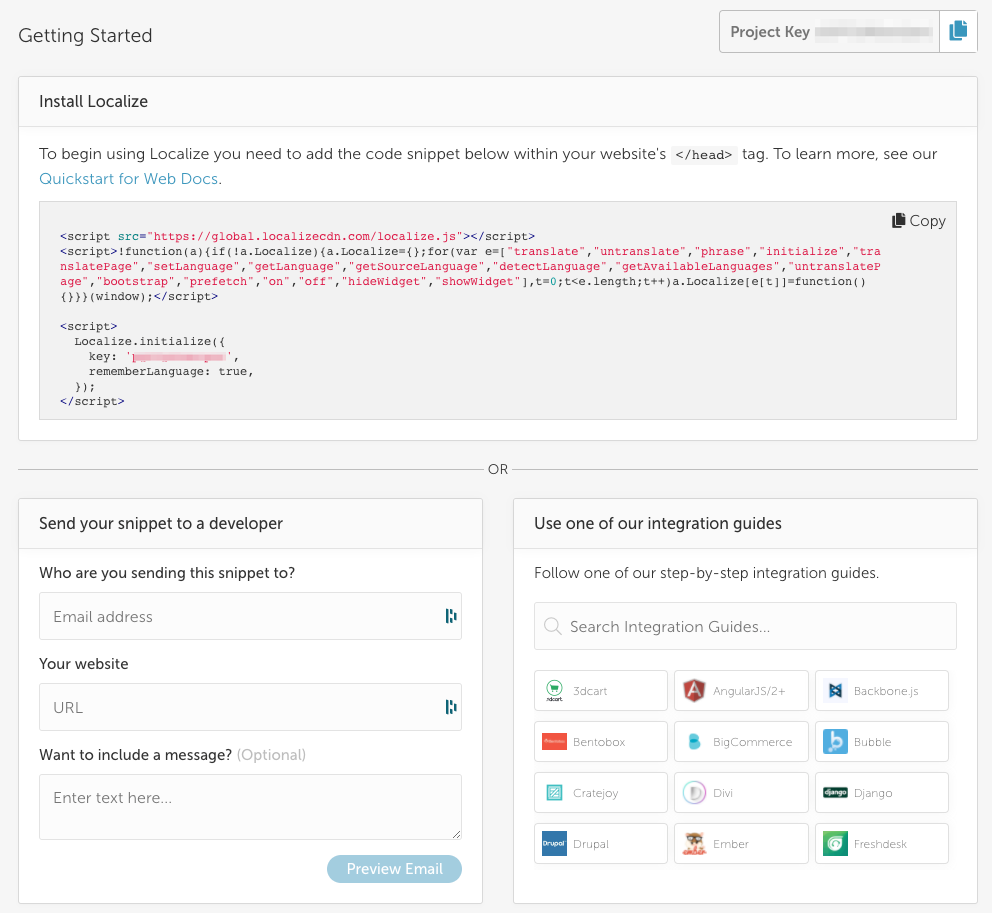 Getting Started with Localize for Mobile
We typically recommend that you get a quick start by manually importing some source data file(s) and exporting your translation file(s) using the Localize dashboard, followed by optimizing your workflow using the Localize CLI.
See the following for instructions: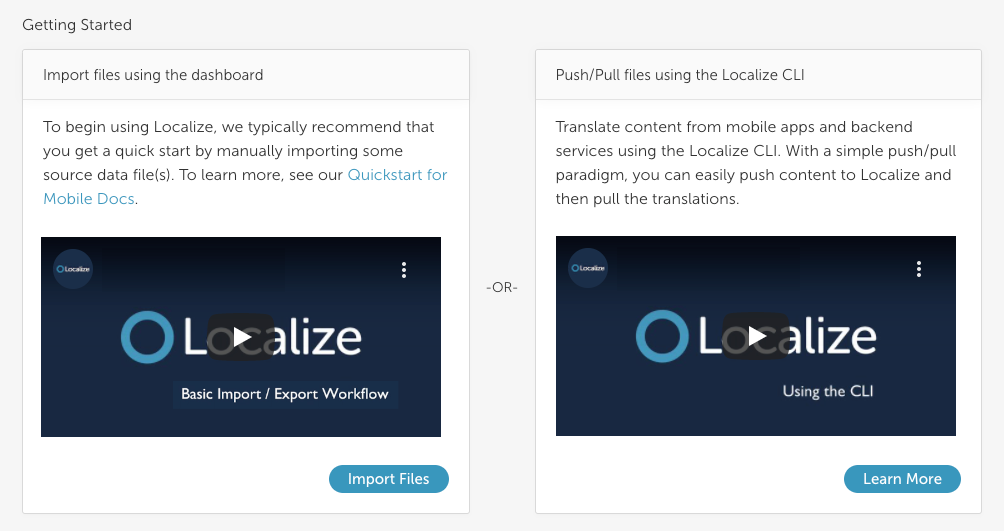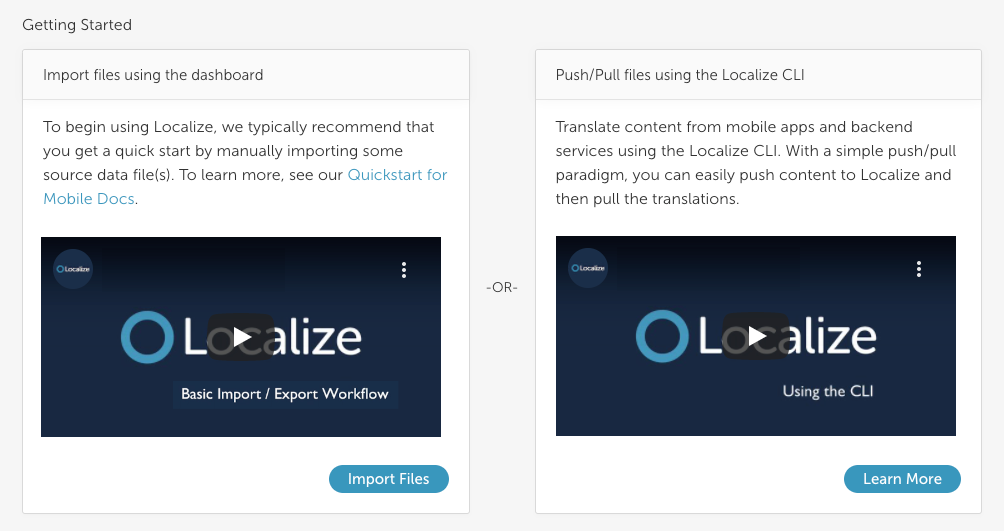 Getting Started with Localize for Documents
Project Overview
After you've successfully gotten phrases into your project, you'll see the following displayed: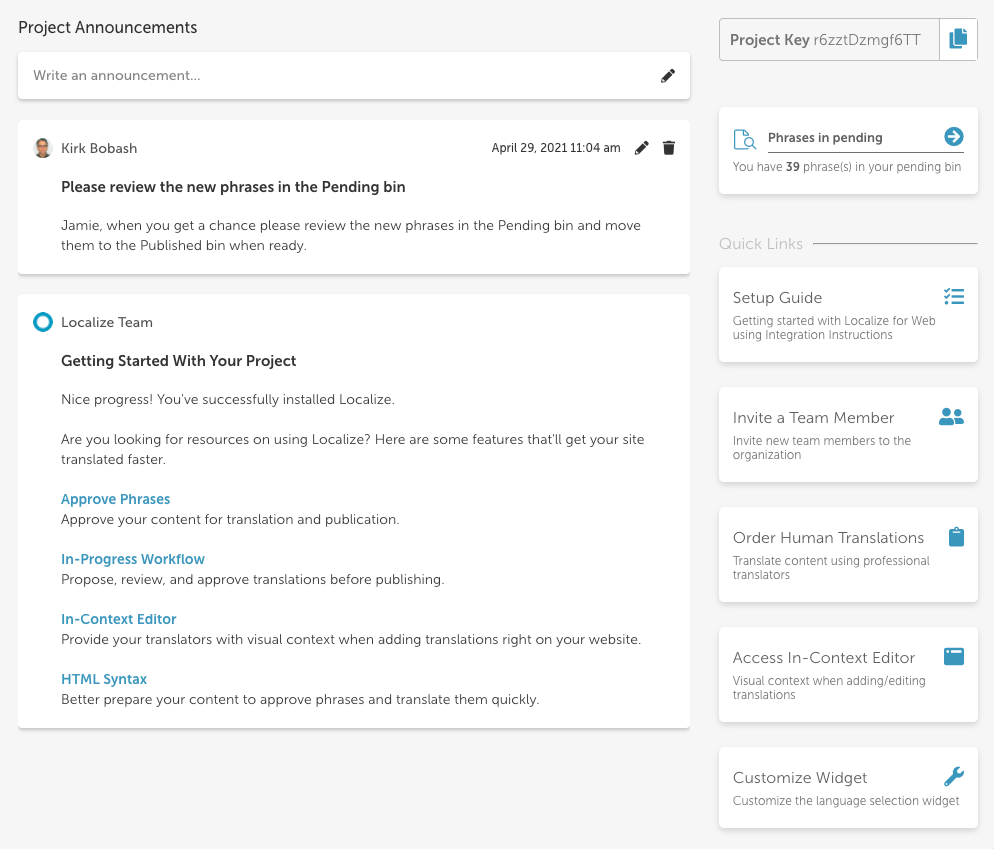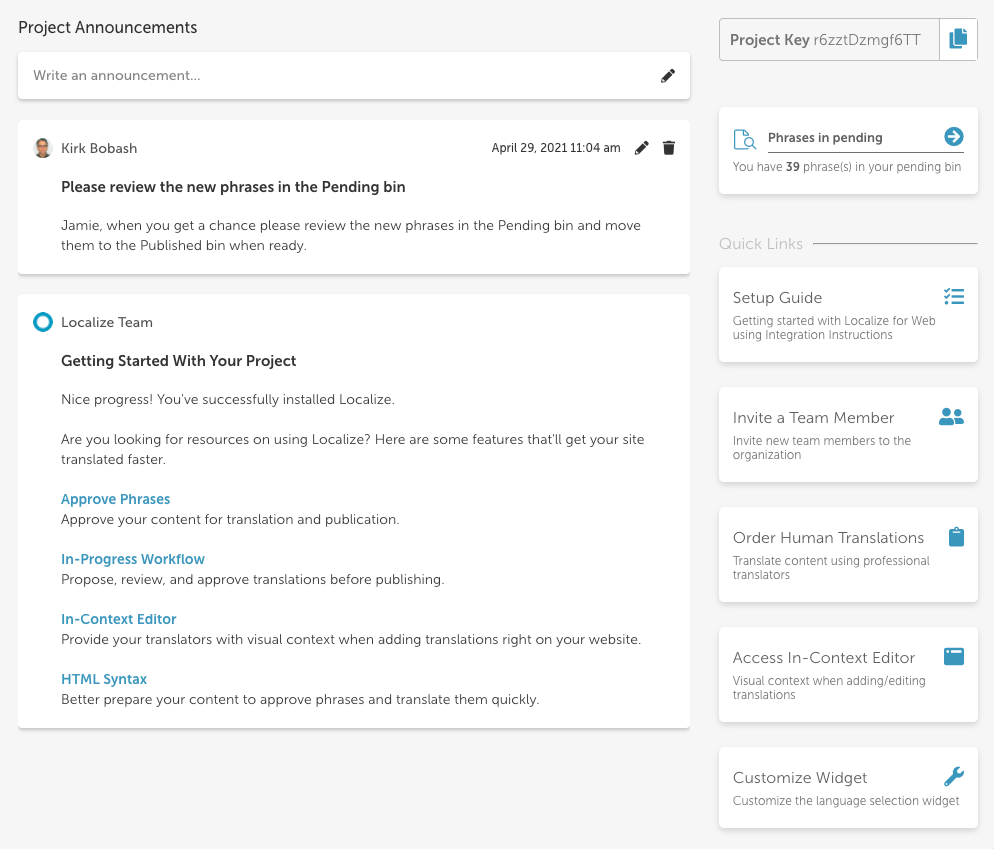 ---