Log into your account, and open up our live editor.
1) Enter your project URL into the editor bar (if it's not already pre-populated)
2) Select a target language on the left.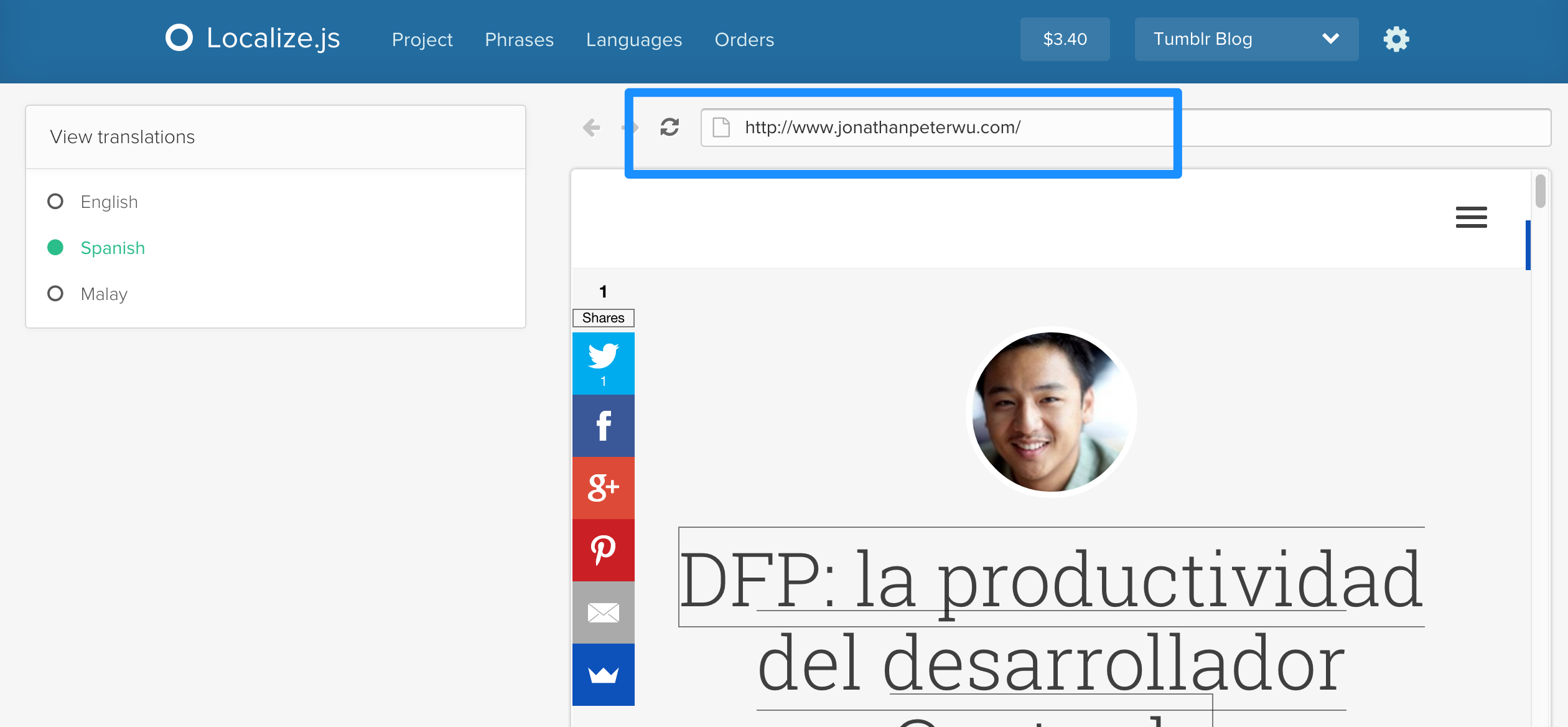 3) Select any content with a "box" around it that you want approved/edited.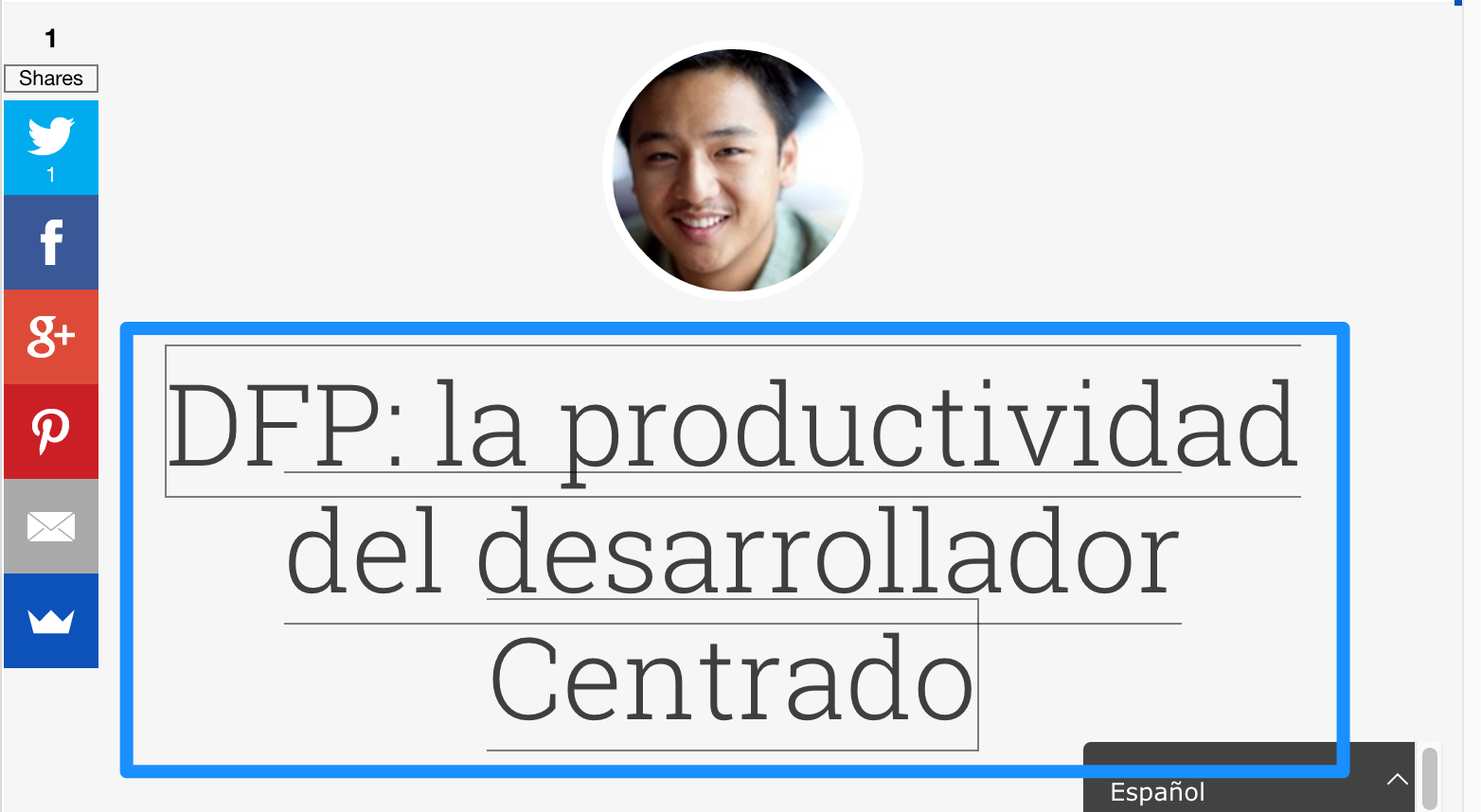 4) If the phrase has not been approved, decide to approve/block the phrase.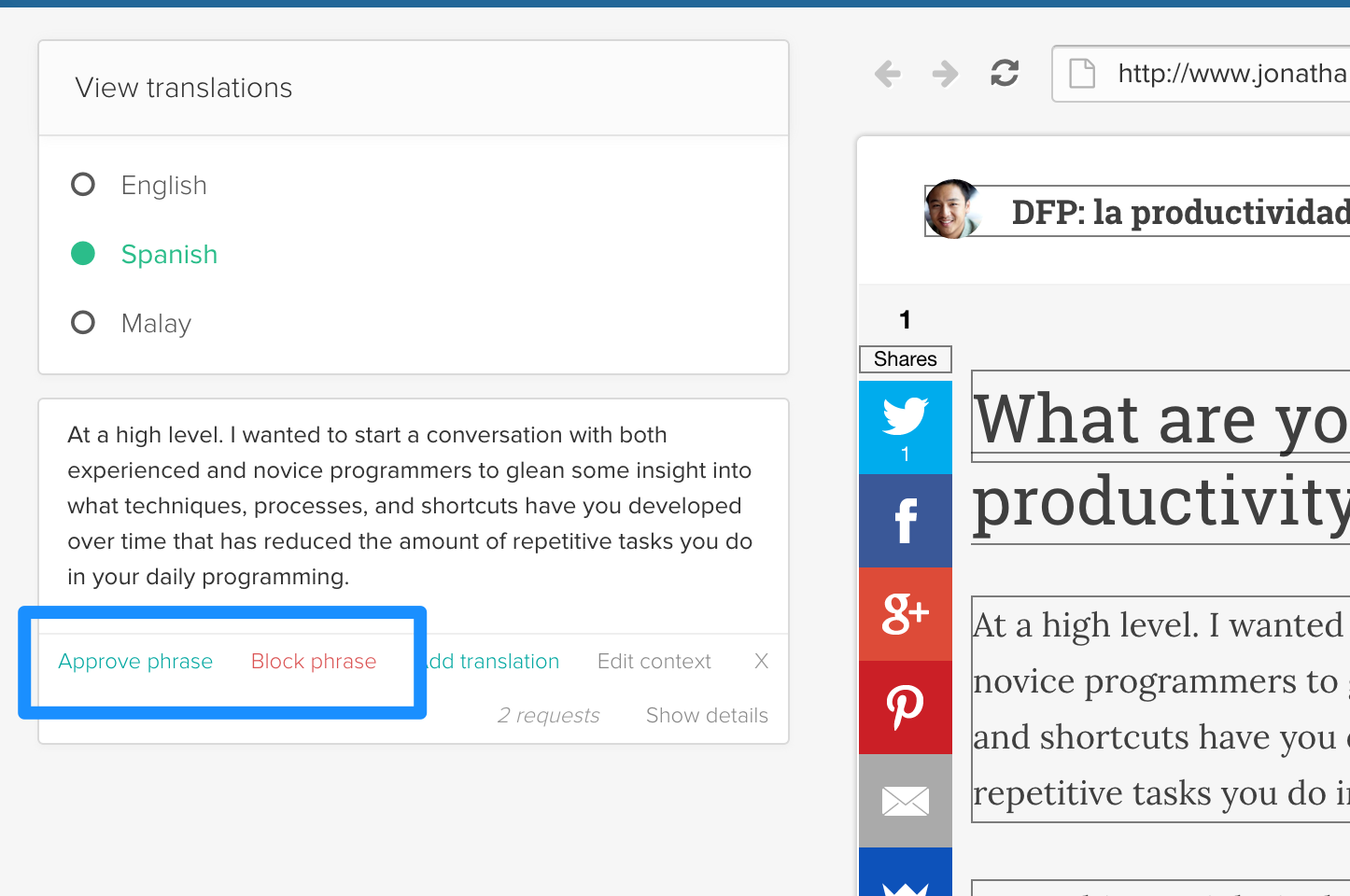 5) If the phrase has been approved, you can edit the translation here.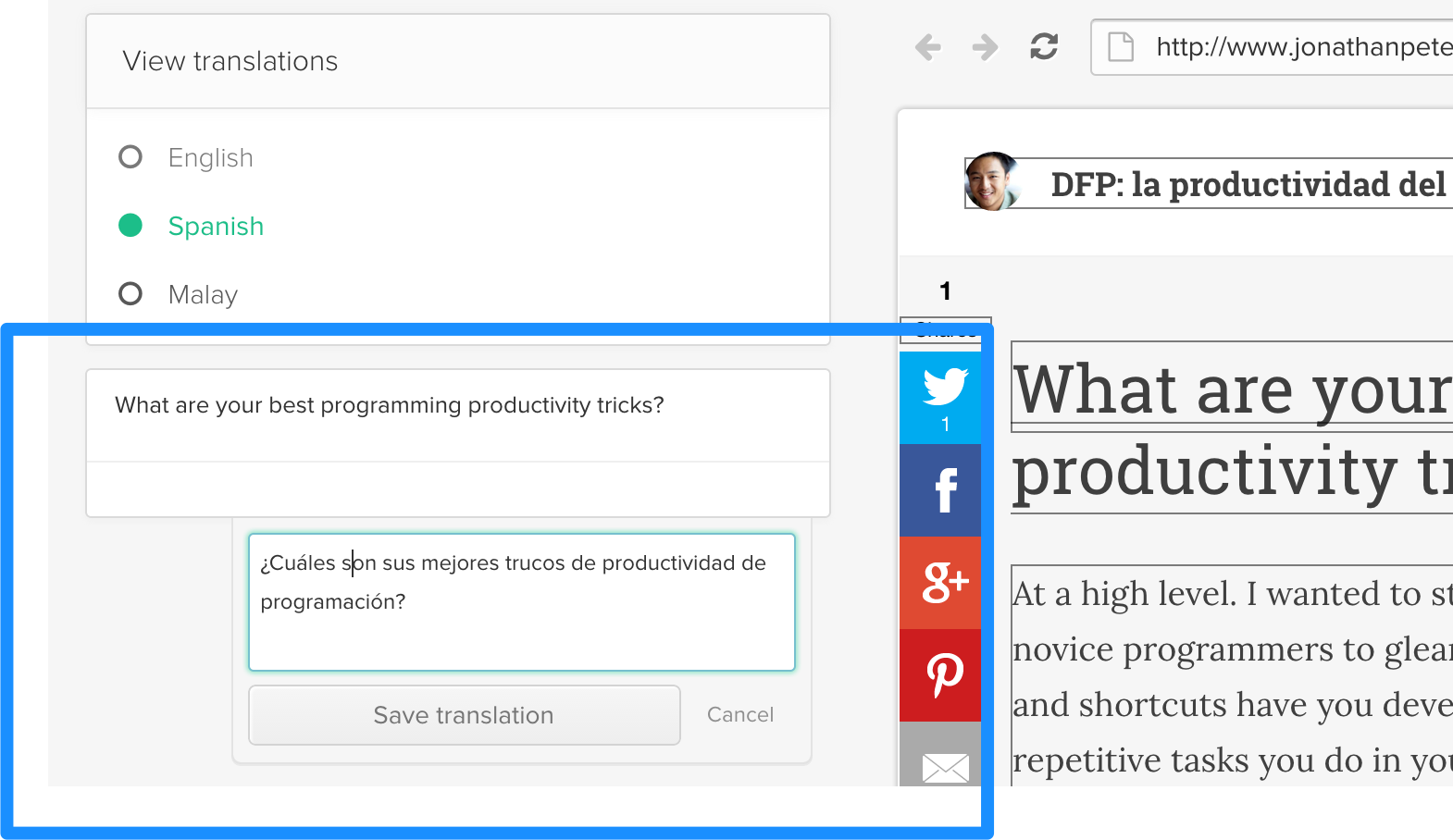 Note: If you want to edit in different languages, select translations here.

The in-context editor can sometimes fail to load due to certain browser security restrictions.
Please review the troubleshooting steps located on the page below.
---
What's Next
Troubleshooting the in-context editor? Review this page: