Phrase Actions & Info for Mobile
There are many things you can do with a phrase by clicking on the actions drop-down caret in the top/right corner of the phrase panel.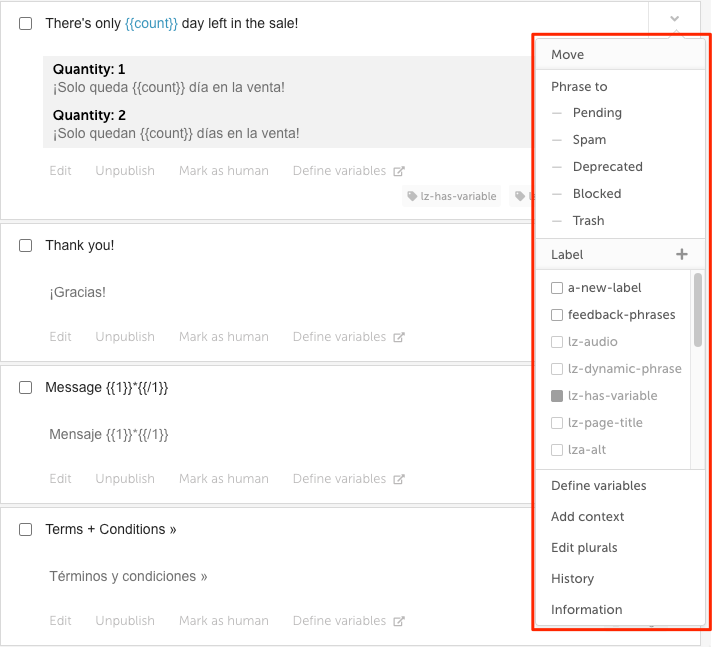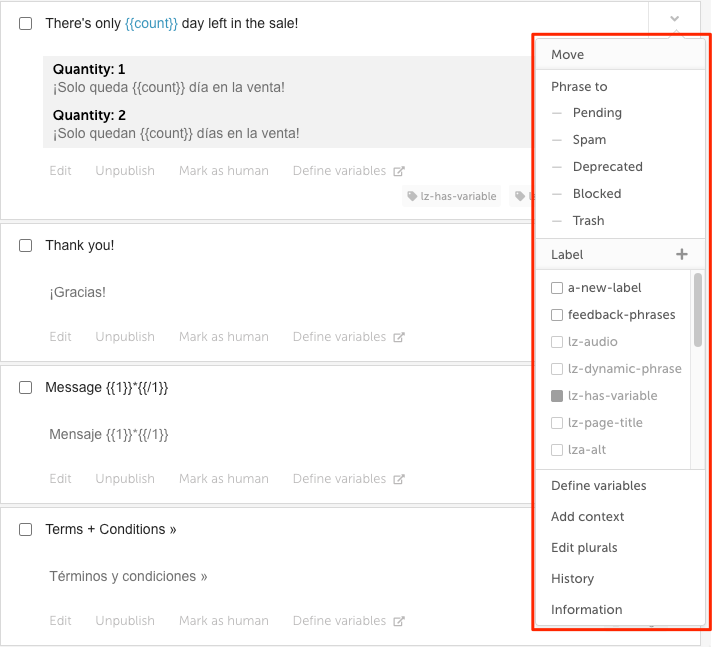 Move
Select the phrases bin to which you would like to move the phrase.
Depending on which bin you are currently in, and whether you have the In-Progress Workflow enabled, your options will vary.
Labels
Add a label
Click the to add a new label.
After creating a new label, you will then need to add the label to the phrase.
Add/remove a Label from a Phrase
Select/deselect the checkbox next to a label to apply/remove that label to/from the phrase.
Add Context
Click the Add Context link to add helpful context to the phrase. Context is a description of the phrase that can help translators better understand its meaning.
Enter details about the phrase then click Save Context.
Read all about this feature here.


Edit Plurals
If you have any phrases that contain plurals for which you have not yet verified the singular and plural forms, you will see a warning message above the phrases listing. You can click on the Edit plurals option to define the singular and plural forms of the phrase. Read more...
History
To view the history of the phrase and its translations, select History from the drop-down.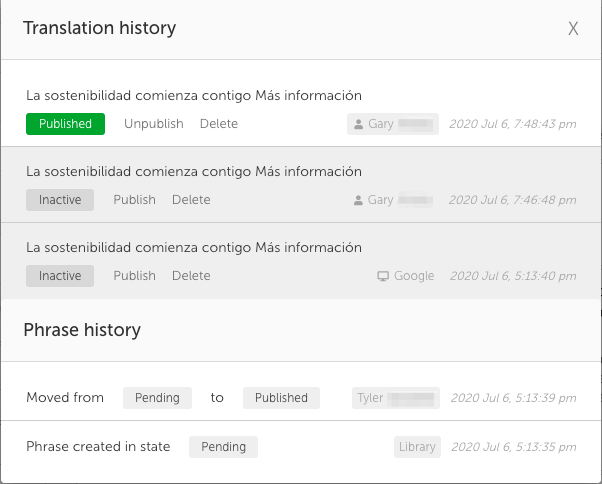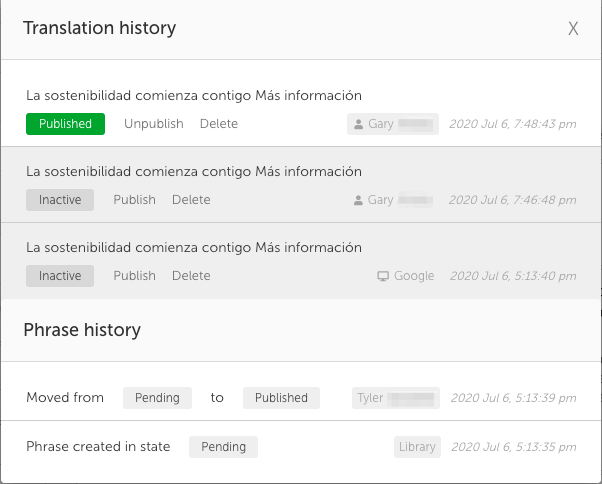 Information
Click Information to display details about the phrase.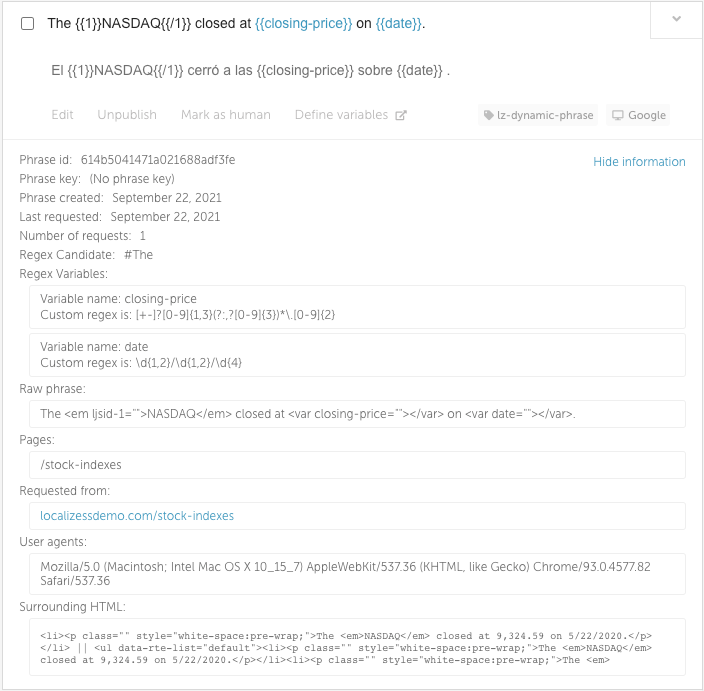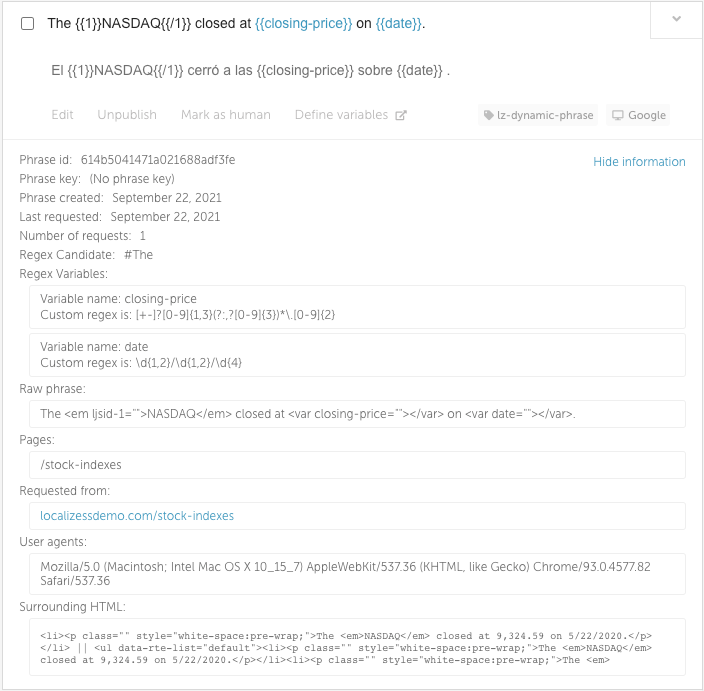 Phrase ID - an internal ID for the phrase
Phrase Key (optional) - your custom Phrase Key
Phrase created - date that the phrase was created
Last requested - date that the phrase was last requested by a user on your website
Number of requests - the number of times the phrase was requested by your users
Regex Candidate - The start of the phrase before the first dynamic variable
Regex Variables - variable name(s) defined in the phrase, with the specifications for the variable
Raw phrase - the raw contents of the phrase, including inline HTML elements
Pages - the pages in your website where the phrase was found (scrollable list)
Requested from - clickable links of the URLs from where the phrase was requested
User agents - identifies the application, operating system, vendor, version of the browser that was used when viewing the phrase
Surrounding HTML - the HTML that is directly around the phrase in the DOM of the page
---