Log in with your email address
To log in to your Localize dashboard, enter your email address and password in the login form, and click the Log in button.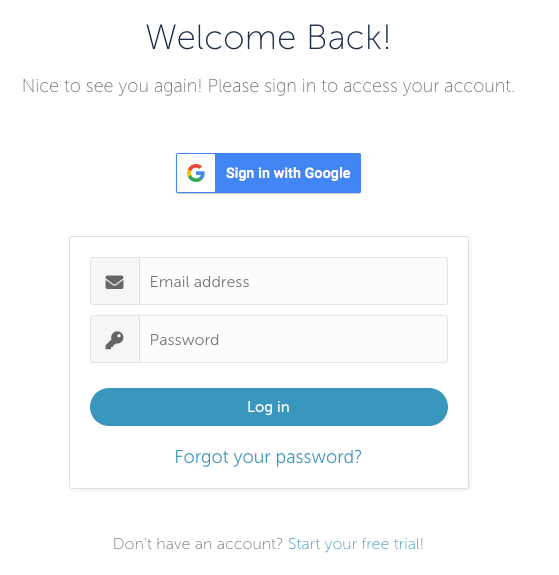 If you're having trouble logging in to Localize you can reset your password using this guide.
Log in with your Google account
Alternatively, you can login with your Google account. Simply click the Sign in with Google button and follow the on-screen instructions.
Updated about 3 years ago
---