Languages
See your active languages and add new ones
✔ Localize for Web   ✔ Localize for Mobile    ✔ Localize for Documents
---
On the Languages page you can see your currently selected target languages and get an overview of the status of the completed translations for those languages.
Enabled Languages
This shows the list of languages that you have enabled in your Project.
It also shows the percentage of human vs machine vs untranslated content for each language. Rolling your mouse over the bar graph will reveal the percentages.
From here you can:
Order translations - this will bring you to the Orders page where you can order human translations for that language
View translations - this will display the Phrases page with the selected language's translations
Disable - will disable translations for the selected language
Show disabled languages - will show the list of languages that are disabled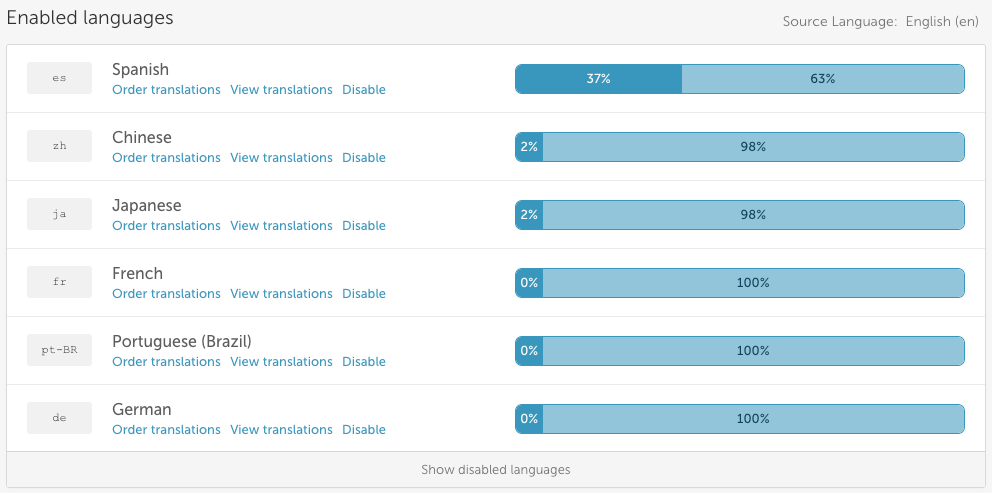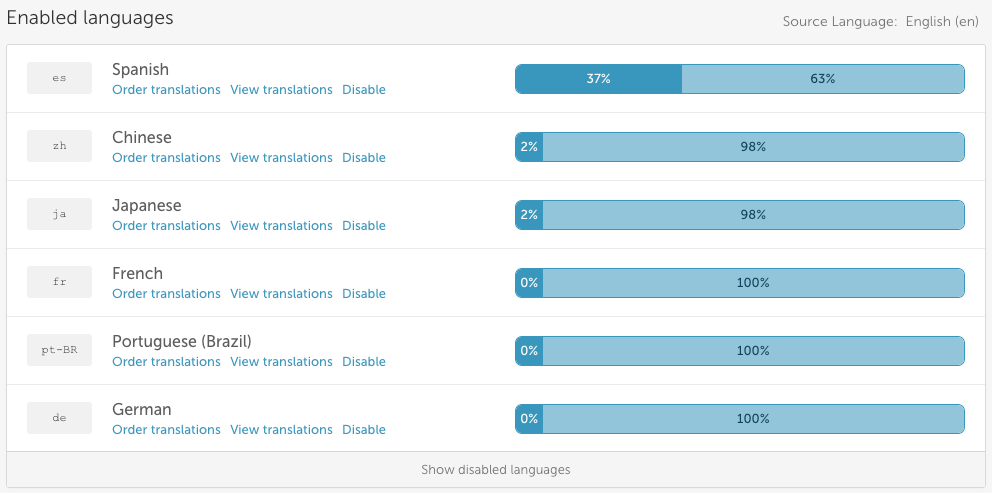 Adding a Language
To add a new language, you can either scroll through the list or search for a language by starting to type in the Find a language text entry field. After finding the desired language, click the Add link. See the list of supported languages here.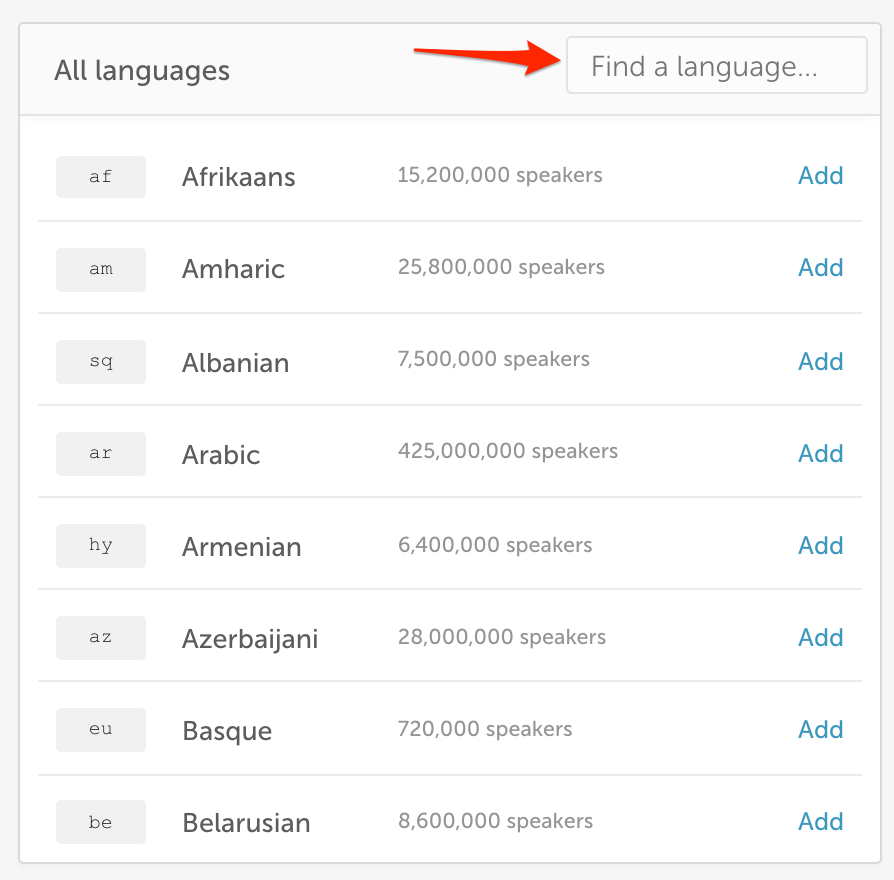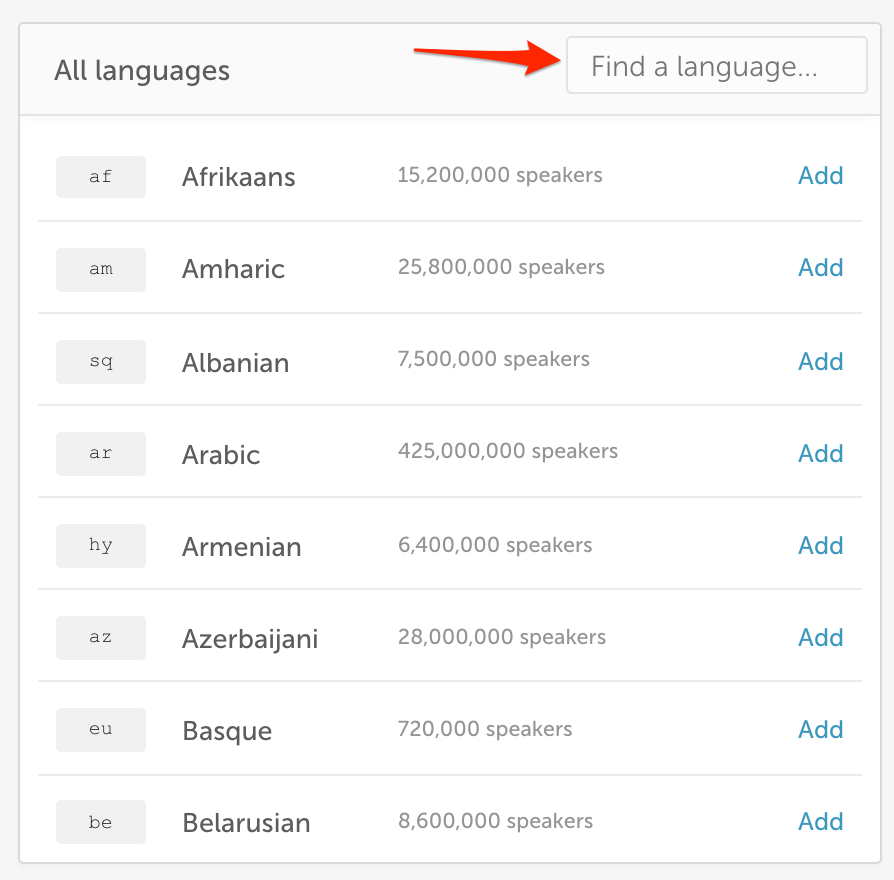 Select a Locale
If the language that you selected has one or more locales, the Select a locale dialog will be displayed with the main language and any locales available to select. Click the Add link to make your choice.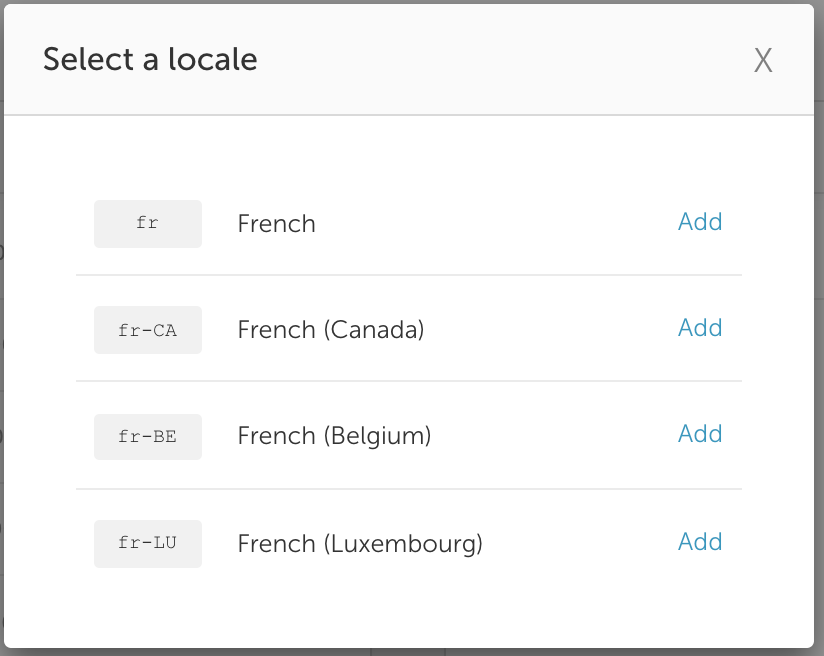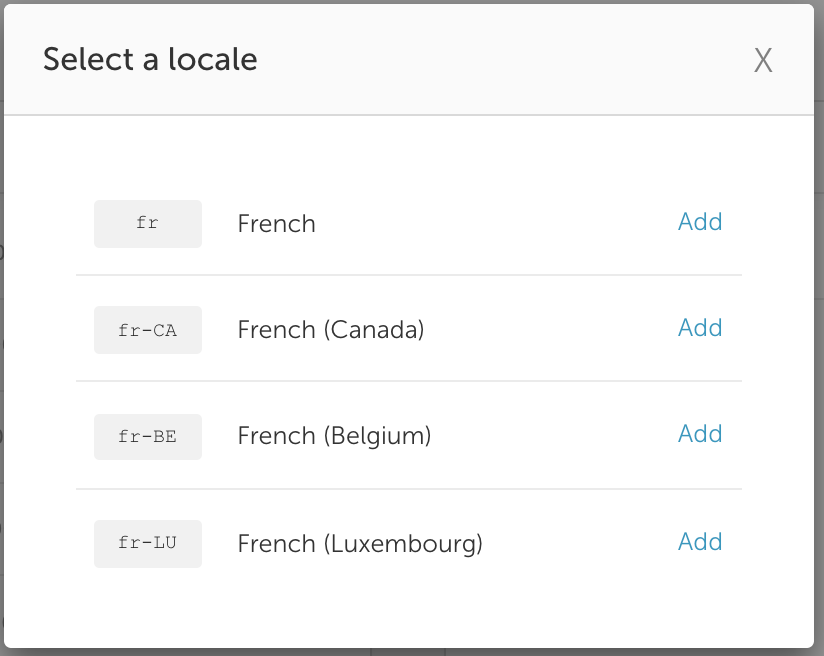 Disable a Language
To disable or remove a language from your project, select the Disable link beneath that language in the Enabled languages list.


Suggested Languages
In the Suggested languages panel, you can see a list of the most popular languages in the world, and if you would like, you can click the Add link to add one of those languages.
Next to each language you will either see:
The number of people in the world who speak that language
The number of users who have that specific language set as their preferred language in their browser when visiting your site.

e.g. 791 visitors prefer this language (in the last 30 days)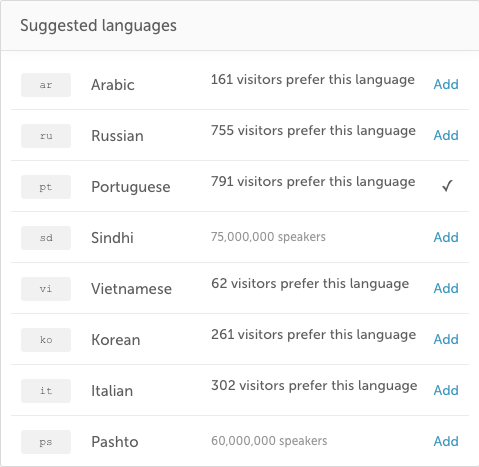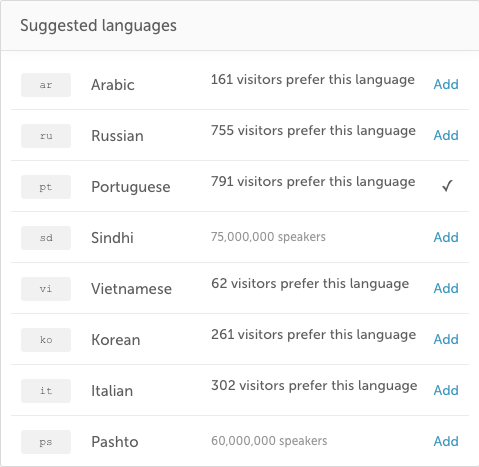 Updated about 1 month ago
---